Our Team is Your Team! We are an extension of your Marketing Team
Any visual entity you share with your customers will make you more memorable to them. At Mindshare Digital, we specialize in graphic design as well. From business cards & CD covers to logo-embossed pens & bubble wraps, we can design anything you want.

We also have a team that is solely dedicated to graphic web design at our company. Social media page design, website design and banner/button ad design are just a few of the many services we offer.

If you're looking for print signage, look no further. From trade show banners to sandwich boards, we can have a large variety of outdoor and indoor signage ready for you quickly and at pocket-friendly prices. Take a look at our gallery to see some of our work.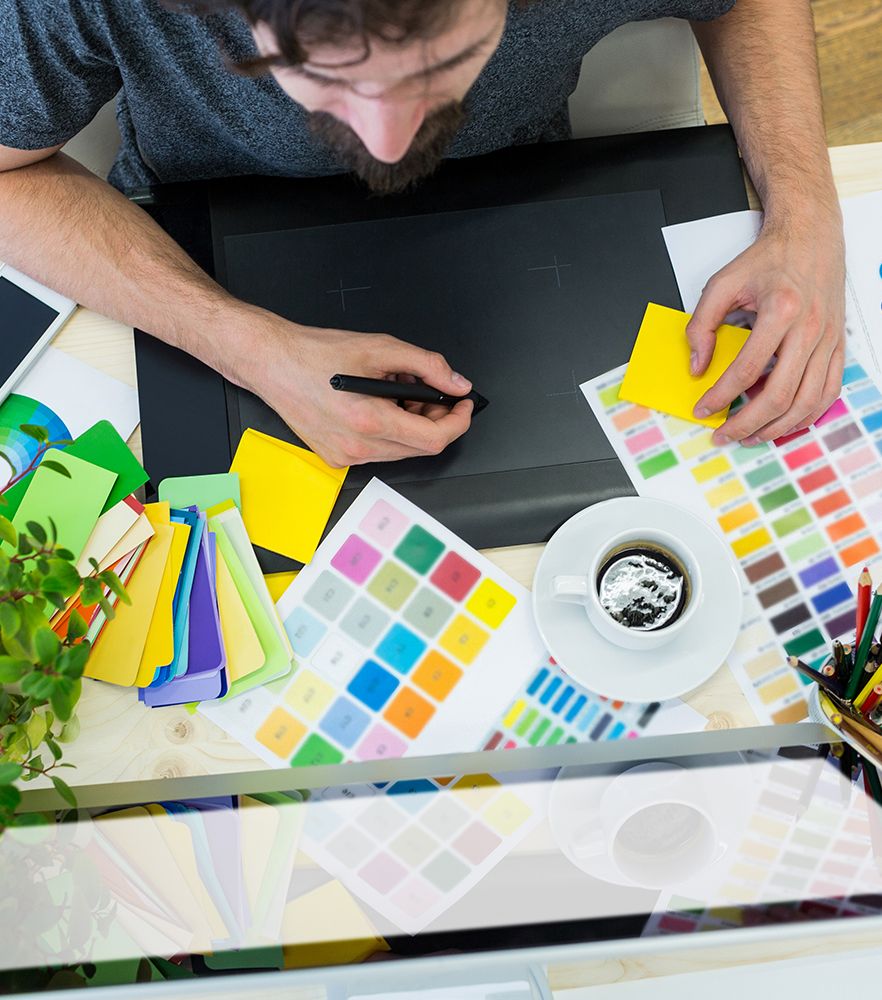 " Don't design for brands. Design for people interacting with brands "
"I had a vision for magazine publishing, and with a clear vision and direction on what I wanted to do with the Dabira brand, working with Joshua Rozario and his team helped us to fully realize and extend that vision to clear expression of what it is today. Their consistent creativity and tireless effort made significant contribution to the success of the Dabira brand."